Rising sea levels threaten Seychelles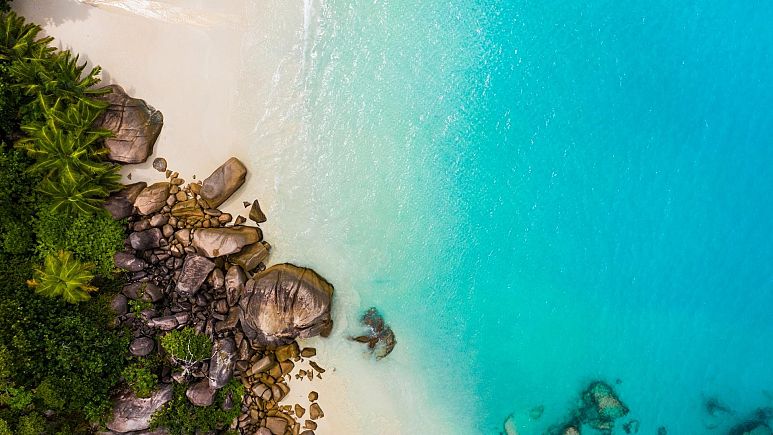 Rising sea levels threaten Seychelles
edit
Seychelles
Problems
Problems due to sea level rise Seychelles

Seychelles is a small island developing State (SIDS) with a land mass of 455 km² and an Exclusive Economic Zone (EEZ) of 1.35 million km².

Its small population of 100,000 people resides mainly on 3 of the 115 islands scattered across the Western Indian Ocean. As a small island developing State, Seychelles is very vulnerable to the impacts of climate change, in particular, to slow onset events like that of sea level rise.

Mahé, the country's main island, is home to around 90 percent of the population, while many other islands are inhabited solely by animals. These include the giant land tortoises which roams Aldabra Atoll, a raised chain of coral islands that form one of Seychelles' most fragile and untouched ecosystems.

Seychelles is UNESCO World Heritage Site. Need to get special permission to visit its inhabitants, which also include the Indian Ocean's last flightless bird, the white throated rail.

Mahé sits just two meters above sea level, making it very vulnerable to potential sea level rises.
Sea level rise is especially threatening to low-lying island nations. Stefan Rahmstorf, a professor of Ocean Physics at Potsdam University in Germany notes "even limiting warming to 2 degrees, in my view, will still commit some island nations and coastal cities to drown."

With 80 percent of infrastructure, including roads, tourism establishments, and residential areas, built along the coast and at sea level, much of the coast is left vulnerable.

Critical infrastructure, such as the Seychelles International Airport (SIA), the port and roads were all built at sea level. If these were to become inundated or submerged by the effects of sea level rise, it would cripple the country.

The Seychelles Meteorological Authority (SMA) has been tracking rising sea levels and has seen a general increase in sea levels annually.

There is a small window of opportunity to urge countries to curb greenhouse gasses and invest in adaptation strategies that will prolong a habitable environment for island nations.
Solutions
How is Seychelles trying to stay above water?
Author: Euronews Travel
In order to try and preserve its natural environment for future generations, Seychelles has begun mapping its seagrass meadows. These vast underwater ecosystems - Seychelles has an estimated 20,000 km2 of seagrass surrounding its coastline - are excellent at sequestering carbon and home to unique marine ecosystems too.
The Coastal Management Plan of Seychelles, 2019 – 2024 has identified vegetation restoration.
Source: https://www.euronews.com/travel/2022/11/08/seychelles-rising-sea-levels-threaten-this-idyllic-destination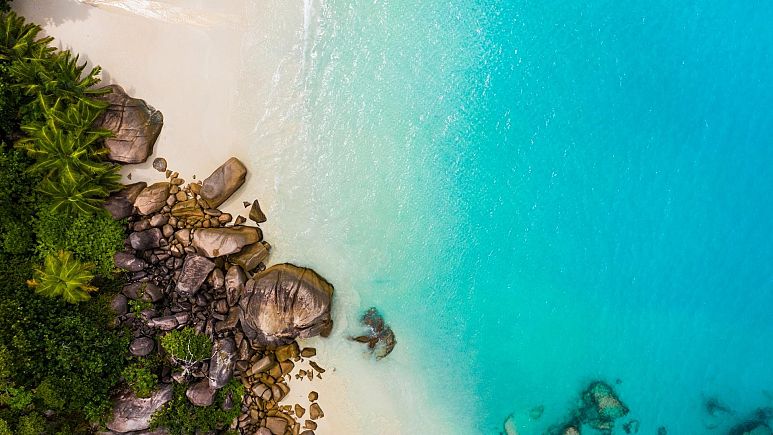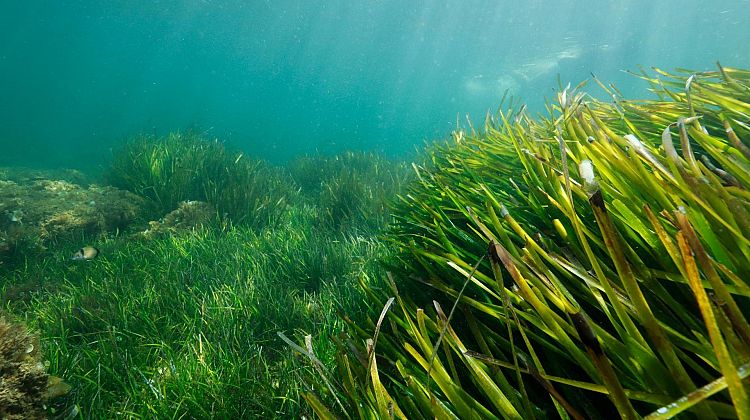 Timelines
2023
International cooperation is crucial to help small island nations like Seychelles address the impact of climate change, President Wavel Ramkalawan said in his keynote address at the World Government Summit in Dubai.

Ramkalawan delivered his address on "The Era of Climate Change: The Urgency of Addressing Rising Seas" during the plenary session of the summit.

"Climate change is the current reality and a nightmare for SIDS like Seychelles with the majority of our people living on land that is less than five meters above sea level or along coasts; the threat of sea rise, storm surges and coastal destruction pose existential risks to us," said Ramkalawan.

Seychelles' President highlighted the fact that SIDS live through constant assaults from climate change that undermines their livelihood, security and mere existence.

Ramkalawan told the plenary session that over 40 percent of Seychellois live in low-lying areas which will also be directly impacted by the rising sea level.

Ramkalawan said that SIDS has been at the forefront of global discussions on strong climate mitigation efforts minimizing the risks of climate change and on mechanisms to address loss and damage.

"But we cannot do it alone. Dealing with the impacts of climate change is complex and multifaceted and can only be approached holistically hence why international cooperation is crucial if we want to help small island nations address the impact of climate change. We need not only financial aid but technological and capacity-building support to mitigate and adapt," he said.

Ramkalawan said that this is why Seychelles fully supports the adoption and implementation of a multi-dimensional vulnerability index (MVI).

"Seychelles like other SIDS is building a vision for a climate resilient future that puts adaptation and loss and damage at the centre of its decision making while taking immediate actions now to protect the people, the economy and the environment," said the President.
2022
Security Council members met to discuss climate change. 
Many members called on donor countries to enhance climate financing for developing countries during the meeting.
2021
Seychelles pledged to protect 100 per cent of its seagrass meadows and mangroves as part of its commitment to the Paris Agreement. 
2020
Seychelles embarked on a Coastal wetlands and Climate Change Project with the objective of integrating seagrass meadows, a nature-based solution recognized by the IPCC, into national climate plans.
2011
The Security Council  adopted its only formal outcome on climate change.
The presidential statement expressed concern that "possible security implications of loss of territory of some States caused by sea-level-rise may arise, in particular in small low-lying island States".
2001
Analysis of the Intergovernmental Panel on Climate Change (IPCC) of long-term data for precipitation, air temperature, and sea-surface temperature indicated that changes are already observable in the Seychelles.
2000
The impacts of climate change were observable in precipitation, air temperature and sea surface temperature - water management critically impacted.
1999
The increase in dry spells that resulted in drought conditions.
Climate change poses a threat to Seychelles ecosystems, with drought condition.
1992
National Oceanic and Atmospheric Administration (NOAA)  estimates that new methods of satellite altimetry (the measurement of elevation or altitude) indicate a rate of sea level rise of 0.12 inches per year.

Similarly, NASA calculates that the average sea level rise is 3.41 mm per year and that sea-level rise is directly caused by the expansion of water as it warms and the melting of polar ice caps.