Deforestation in Colombia
Deforestation in Colombia
edit
Colombia
Problems
Colombia suffers from deforestation

Colombia loses 2,000 km of forest annually to deforestation. Some estimate that this figure is as high as 3,000 km² due to illegal logging in the region. Deforestation is caused mainly by logging, small-scale agricultural livestock production, mining, development of energy resources such as hydroelectric power, infrastructure, cocaine production, and agriculture. About one-third of the country's original forests have been deforested.
Soil disturbance associated with deforestation in Colombia affects rivers such as the Orinoco and Meta because of increased siltation and sedimentation that affects both water levels and aquatic biodiversity.

The main reason for deforestation in the country

One of the main causes of deforestation in Colombia is the Pacifico national plan, which is designed to increase revenue to develop the economy. The plan involves using Colombia's rainforests to extract valuable natural resources for export.

Deforestation has caused erosion of riverbanks, which has affected riverbed levels, resulting in negative effects on aquatic life and fish stocks, as well as transportation and navigation due to siltation. This deforestation has also caused enormous habitat destruction for creatures living in Colombian forests. For example, the cotton-tailed tamarin is considered critically endangered and ranks high on the list of "The World's 25 Most Endangered Primates. Habitat destruction due to deforestation is the primary cause of this collapse, and cotton-top tamarins have lost more than three-quarters of their original habitat to deforestation.

Links between drugs and deforestation in Colombia

The cultivation, production and distribution of illegal drugs in Colombia have also had a major impact on deforestation and loss of biodiversity in the country. An estimated 400 km (100,000 acres) of coca, marijuana, and opium poppy cultivation is allocated annually, resulting in the direct clearing of virgin forests to support the trade. The forests of the Colombian Andes have been particularly hard hit, with at least 73% of this precious ecosystem affected by drug cultivation and human migration for illegal resource extraction. The area is of paramount importance to Colombia's water supply, and the disruption of soil and groundwater levels caused by the disappearance of the forest cover is a serious problem for the country's climate.

Poverty and deforestation

Poverty and inequality in land ownership and use also play a role in deforestation in Colombia. Landowners, who make up 3% of Colombia's population, own more than 70% of arable land, while 57% of poor farmers barely survive on 2.8% of the land. Inequality and poverty in Colombia are exacerbated by the fact that the country seeks to develop its market economy by exporting cash crops to generate income, increasing the marginalization of farmers at the local level.

Which forests suffer the most

Deforestation in Colombia mainly targets primary rainforests, which cover more than 80% of Colombia. This has a profound ecological impact because Colombia is extremely rich in biodiversity, with 10% of the world's species, making it the second most biodiverse country on Earth.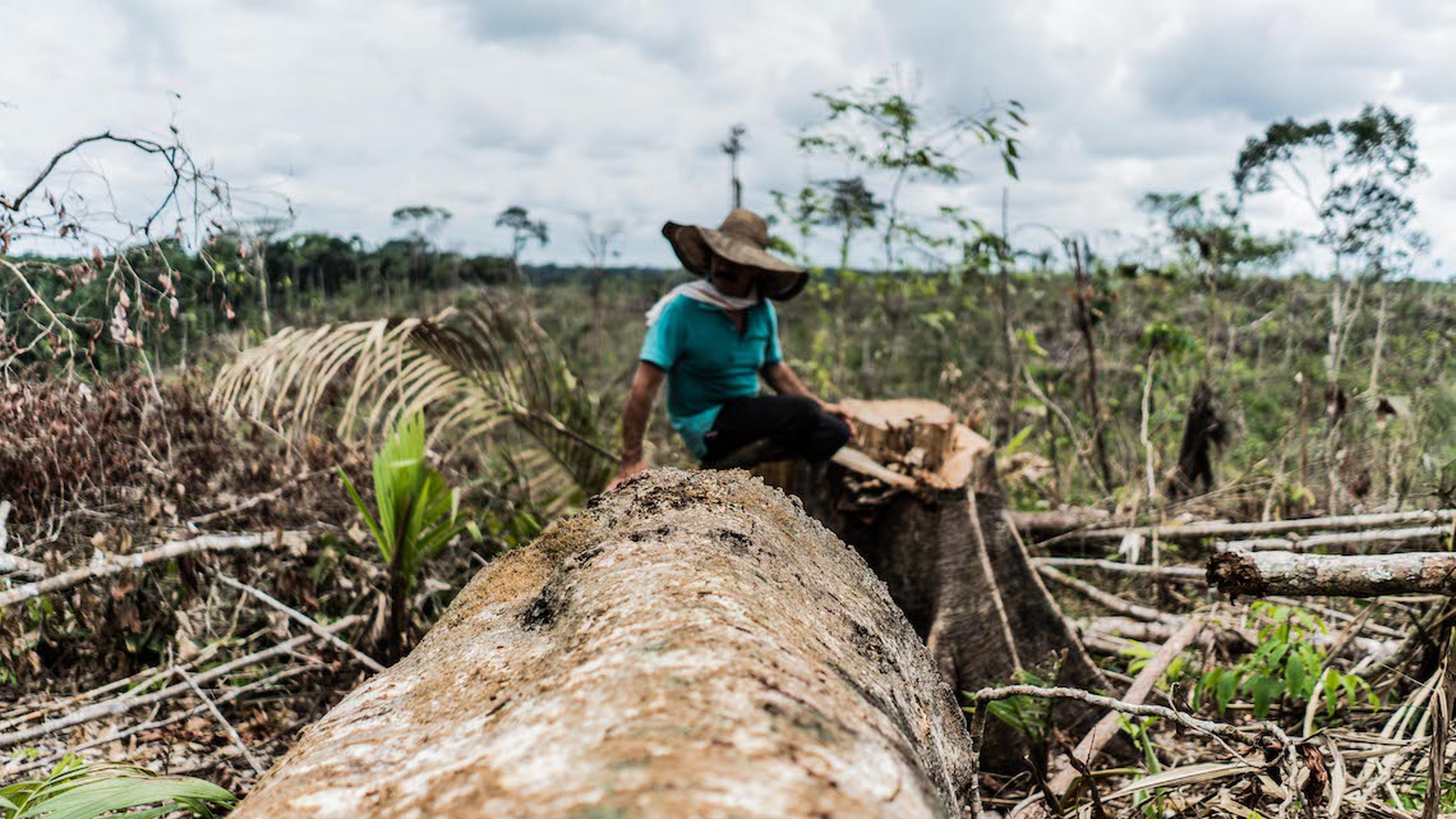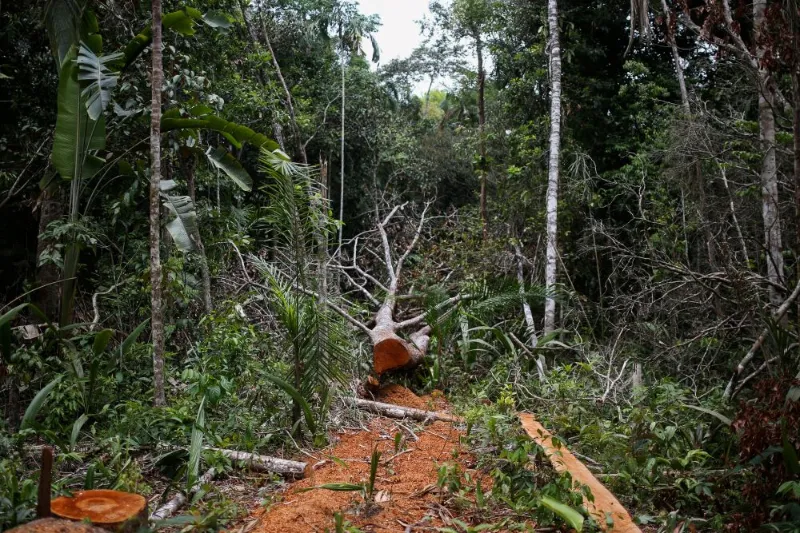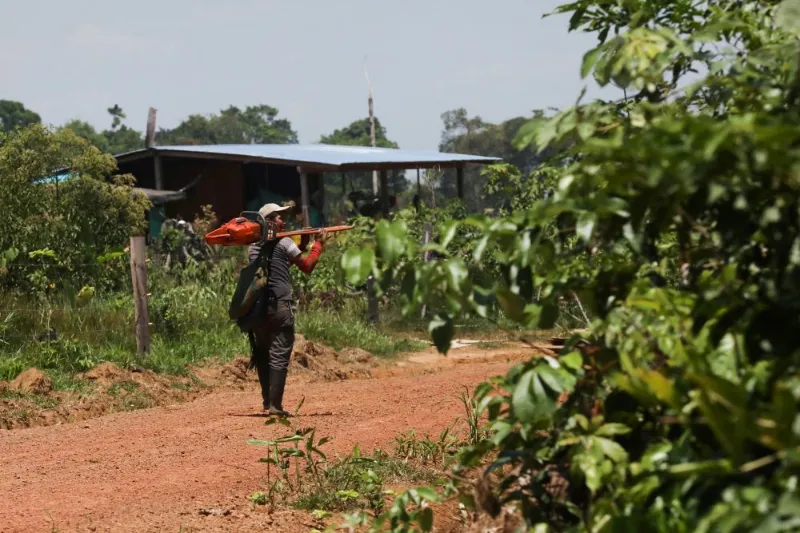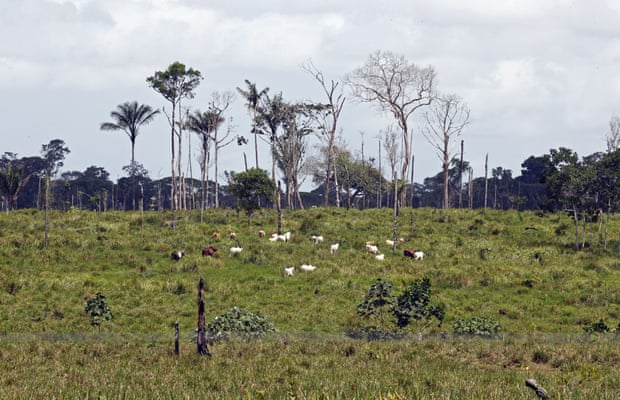 Timelines
2023
Cattle, not coca, drive deforestation of the Amazon in Colombia.
Authorities have blamed the growing of coca – the base ingredient of cocaine – for clearcutting, but a recent study shows otherwise.

The study's findings vindicate conservation experts who have long argued that Colombia's strategy to conserve the Amazon – often centered on combating coca production – has been misplaced.

Flaws in Colombian land regulation have incentivized the conversion of biodiverse tropical rainforests into barren pastures.

To get their deeds recognized, landowners must demonstrate that 75% of their plots are productive, and it is far easier for farmers to use cows than crops, said Carlos Devia, a forest engineer at Bogotá's Javeriana University who was not involved in the study.

"Ranching is the easiest way to show you're using land, as it's unregulated. You could have 100 hectares of land and just throw 10 cows in there, whereas for potatoes or corn only a hectare would require a year of great work," Devia said.

Landless farmers often clear a few hectares of rainforest and sell them illegally to members of criminal organizations who then join up multiple small lots, transforming them into vast swathes of lifeless, arid pasture.
Colombia's pledges to stem rising deforestation and protect its Amazon rainforest go "hand in hand" with the government's push to end decades of violence by negotiating with illegal armed groups, Environment Minister Susana Muhamad said.

She said deforestation issues were on the negotiating table as crime gangs, drug traffickers and dissident guerilla groups seek possible peace or surrender deals under President Gustavo Petro's effort to bring "total peace" to the Andean country.

Muhamad, an environmentalist, noted that the government's peace commissioner was in charge of the ongoing negotiations with more than a dozen criminal groups that aim to bring an end to six decades of bloodshed.
2022
Deforestation in Colombia shows no sign of decreasing from 2021, environmental groups warned. According to the monitoring group Amazon Conservation, the logging trend showed no signs of slowing in the first seven months of 2022. The group found that just over 62,320 hectares of the Colombian Amazon had been logged through July 27, Matt Feiner, director of the Amazon's Andean Project monitoring group, told Reuters.
2021
Colombia's Ministry of Environment reported that deforestation in 2021 increased by 1.5% over 2020 to 174,103 hectares. Deforestation in the Amazon basin increased 3.3% to 112,899 hectares, more than two-thirds of the country's total damage.
2020
The country lost nearly 171,000 hectares of forest, twice as much as New York City and 8% more than the year before.
2017
The number of trees felled in Colombia accounted for 2.6% of global deforestation.